Our teams have been working hard to deliver a safe return to our Community Sport Programme.  The following activities must be pre-booked and all the information and safety guidance you require will be provided on confirmation of your booking.
Information regarding further venues and activities will follow in due course.
Please note that all the current Community Sports Programmes will finish on the 19th December for a festive break with a revised programme of activities recommencing on the 18th January 2021, subject to government guidance. Please check back into this page for further information in the New Year or follow us on Facebook to be kept informed of the new programme.
Balanceability
Nearly half of the UK's 6-year-olds are unable to ride a bike, which means that they miss out on the countless benefits of being able to cycle. Children learn to crawl before they walk and walk before, they run.  So why expect a child to progress from riding a tricycle and/or bicycle with stabilisers, to riding a bicycle without having the opportunity to master the key aspects of static and dynamic balance.
Much like booking swimming lessons, children attend structured lessons that incorporate fun activities to help children develop gross motor skills, spatial awareness and bilateral co-ordination. Children are able to transition to riding a pedal bike in a safe, rewarding environment, enhancing their physical literacy.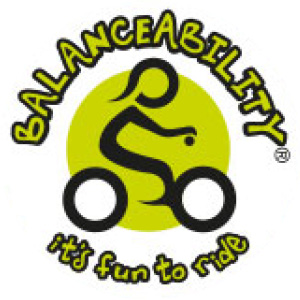 Day
Wednesday
Time
17.00 – 17.45
---
---
Cost: £3.50 per week
Booking Information – Email SRobertson@KALeisure.com to book a place.