We have been working hard behind the scenes for the return of KA Dance classes at the Portal.  We have an alternative programme which will run from 24th November till Tuesday 15th December. Priority will be to those individuals who pre- paid for classes prior to lockdown. No spaces are currently available for new participants.
Our Baby Ballet classes are the first to return on Tuesday 24th November and will be held in the Town House on a temporary basis. Class numbers will be limited to meet with Scottish Government Guidelines.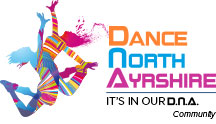 Baby Ballet
(2.5 – 5 Years)
Learn the fundamental ballet steps in a fun & relaxed environment.  The ballet class will improve children's coordination, balance, social skills and independence.
Portal
Time
09:30 – 10:15
10:30 – 11:15
13:00 – 13:45
---
Cost: £2.70 per week for 6 week block booking / £3.50 pay as you go
For more information call 01294 605128
Keep checking for further information on the Junior Dance and Boogie Books coming soon.