CUSTOMER NOTICE
Due to a high demand for places for our FAB and Mini Mover sessions, we have now closed our waiting list for the current sessions. 
We are currently working our way through the recent enquiries and will be in touch where possible spaces are available.
Fit Ayrshire Babies
(3 Months – Walking)
Children take part in a range of activities and the move through the adventure playground apparatus to build confidence and physical literacy.
Adults also attend this session to participate with their child to guide them through these fun filled sessions.
(Walking to 3 years)
As children grow in confidence, they continue to explore using the apparatus and developing new skills.  Adults interact with their child but slowly allow them to become more independent.
Mini Movers
(3 – 5 Years)
Mini Movers is an energetic pre-school gymnastics class with no parent participation which promotes independence in your child. The class is structured with an aim to improve physical skills such as coordination, balance and most skills. Most importantly of all, they're packed full of FUN!
Cost: Block booking only, 8 week block £21.60 = £2.70 per class.
To book and for more information please call 01294 605128 or email activelifestyles@kaleisure.com.
Why must parents now stay for the duration of the Mini Movers Class and participate
As our coaches must have minimal contact with the children as per guidance from Scottish Gymnastics. Parents are also asked to stay in case a child requires to use the toilet. Scottish Gymnastics state in their restart document, Step Forward Plan – indoor revised for local restrictions, that parents are not permitted to spectate, however the parents are permitted to stay where they are required to provide supervision. The class structure has been formatted to take this into consideration.
 Is my child required to wear a face mask?
No children under 5years of age are not required to wear a face mask while entering / exiting the building or during the class. However All adults, (coaches and parents), are required to wear face masks and maintain a minimum of 2meters social distancing throughout the session. As per guidance -Step Froward Plan from Scottish Gymnastics.
 Can I bring someone with me to watch the session?
Unfortunately due to current social distancing restrictions we are unable to accommodate additional adults other than those participating in the class or supervising the child.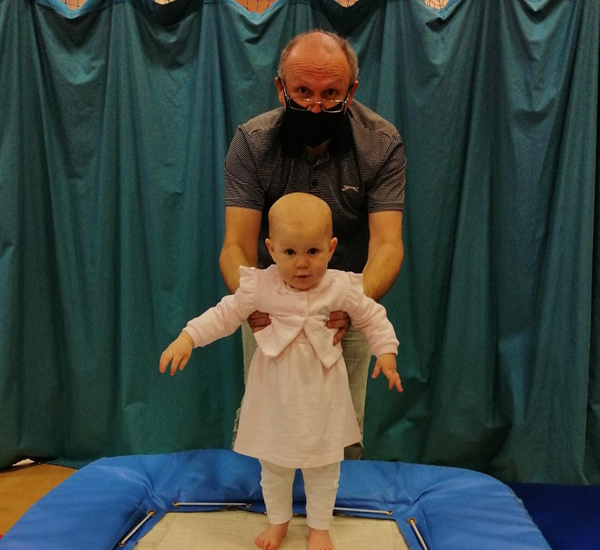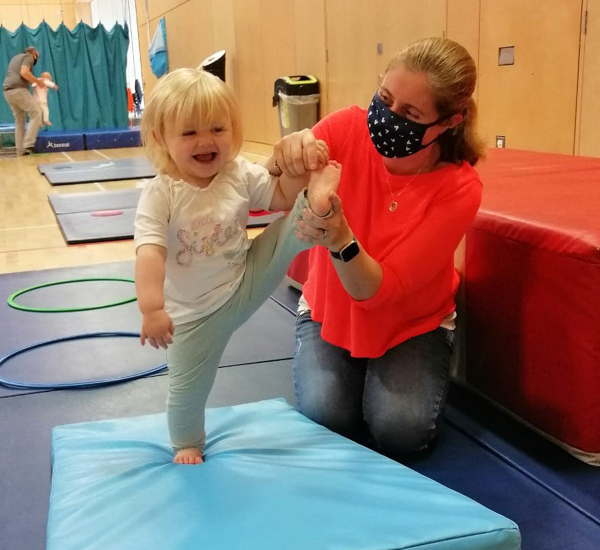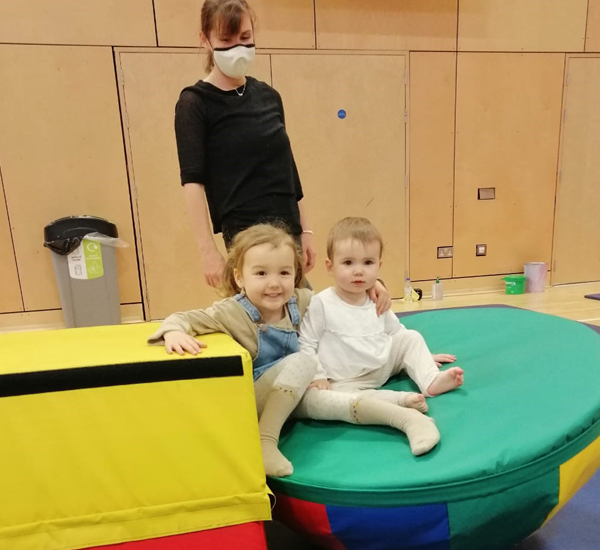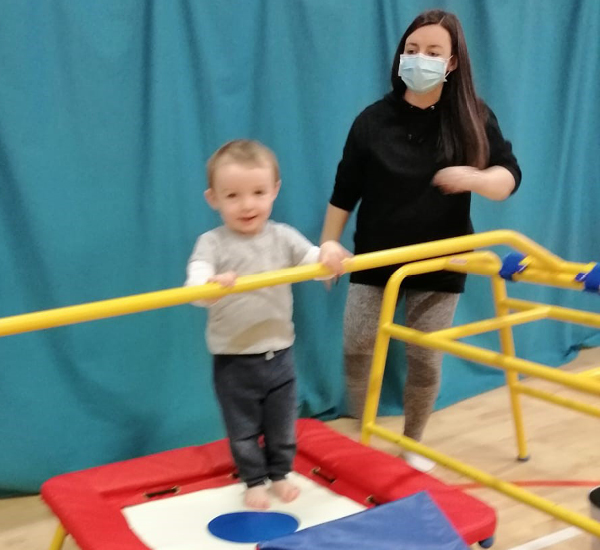 Recreational Gymnastics
(Primary 1 – 7)
What better way to improve the balance and co-ordination of your child, in a safe, stimulating and protected environment. Watch your child grow in confidence as they interact with others their own age and explore movements that are fundamental to their ongoing growth and development.
Details of our gymnastics programme will follow soon.
At this time the recreation gymnastics at Dalry Campus is currently suspended till further notice.
Sensory Soft Play
(12 months – 3 years)
These fun sessions are suitable for age 12 months – 3 years helping to work towards their development milestones in a FUN way through sight, sound and touch as well as interaction with kids in fun games.
Details of our gymnastics programme will follow soon.