Walking Opportunities
The 'KA Walk' programme has been established to create a supportive environment for you to start to enjoy the many benefits of being physically active. And it's FREE!
Walkers of all ages and abilities are welcome you can walk with family and friends, learn more about your local area and meet other people. Our walks are approximately 1 hour and are at a leisurely pace. We meet at various times and places across North Ayrshire.
As you know, Scotland has now entered another period of lockdown and as a result all group Health Walks are now no longer permitted to go ahead under the new Scottish Government restrictions.
The details of the restrictions can be found here: www.gov.scot/publications/coronavirus-covid-19-stay-at-home-guidance/
In summary 'Organised sport and exercise can only take place within a single household group, or a group containing no more than 2 people from 2 different households.'
Therefore only 'buddy' or 1:1 walks with a maximum of two households are permitted until the restrictions change.  If you have been attending our walking programme a member of the team will be in touch.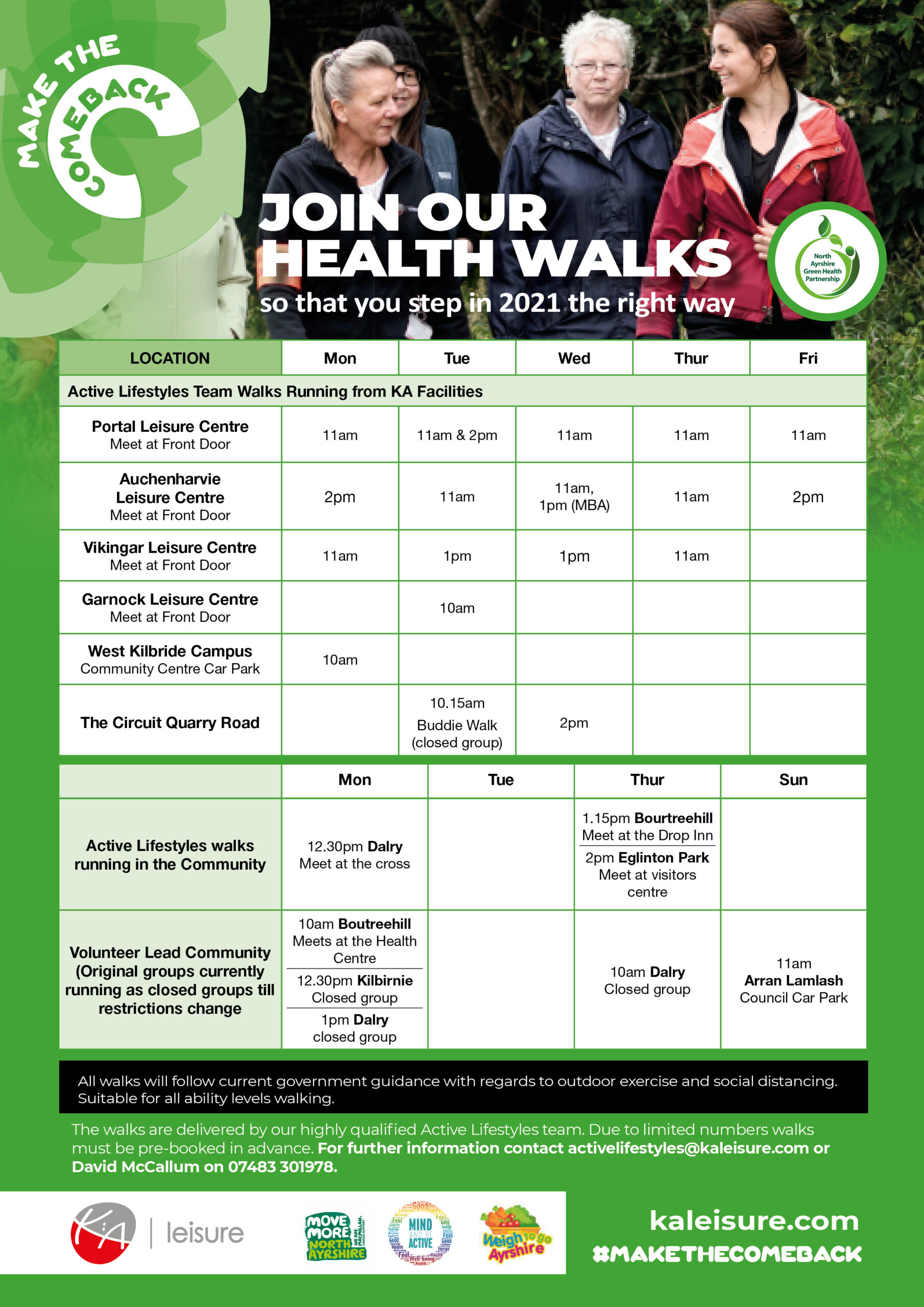 WALKING TIMETABLE CURRENTLY SUSPENDED
1-2-1 buddy walks available