Walking Opportunities
The 'KA Walk' programme has been established to create a supportive environment for you to start to enjoy the many benefits of being physically active. And it's FREE!
Walkers of all ages and abilities are welcome you can walk with family and friends, learn more about your local area and meet other people. Our walks are approximately 1 hour and are at a leisurely pace. We meet at various times and places across North Ayrshire.
As you may be aware the Scottish Government has given permission to recommence organised outdoor group based activities.  We are now able to recommence our Health Walks in accordance with the latest guidance.
The details of the restrictions can be found here: www.gov.scot/publications/coronavirus-covid-19-stay-at-home-guidance/
In summary 'Organised sport and exercise can now take place in a group with a maximum of 30. KA Leisure may continue to work with a reduced capacity for some walks and encourage everyone to book the walks in advance. Social distancing and Scottish Government guidance applies.'
Our 'buddy' walks or 1:1 walks are still available on a limited capacity.  If you have been attending our walking programme a member of the team will be in touch.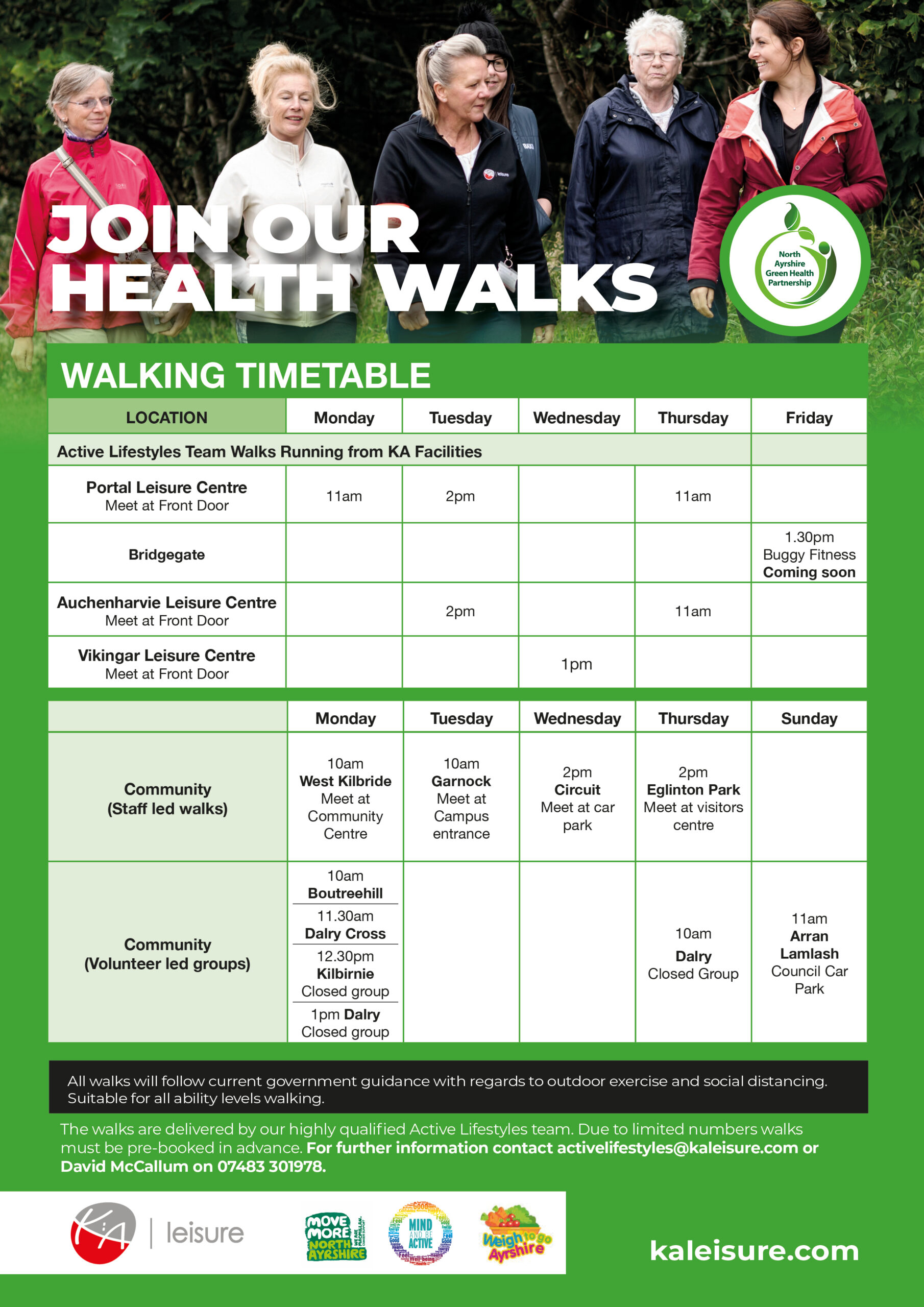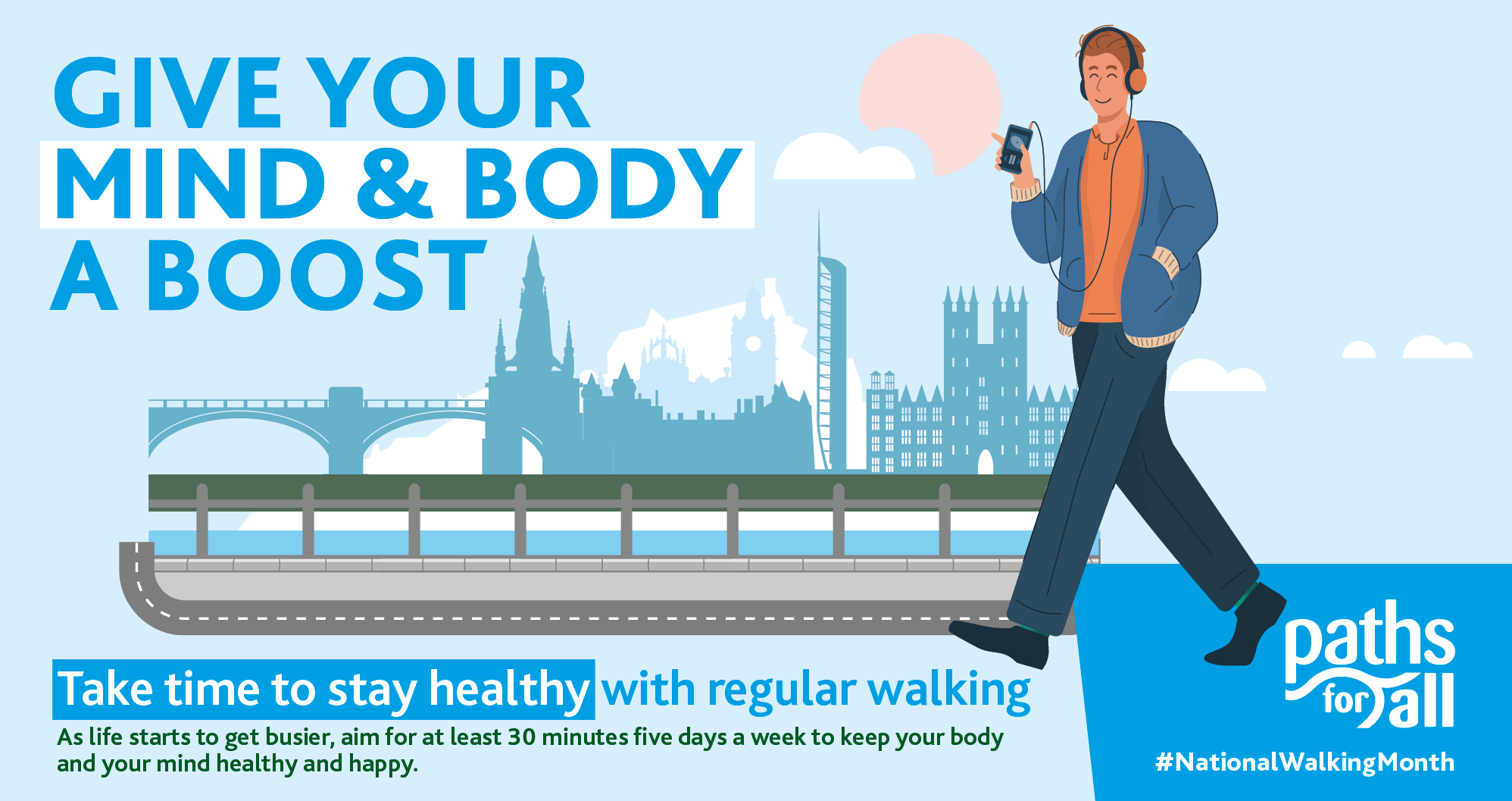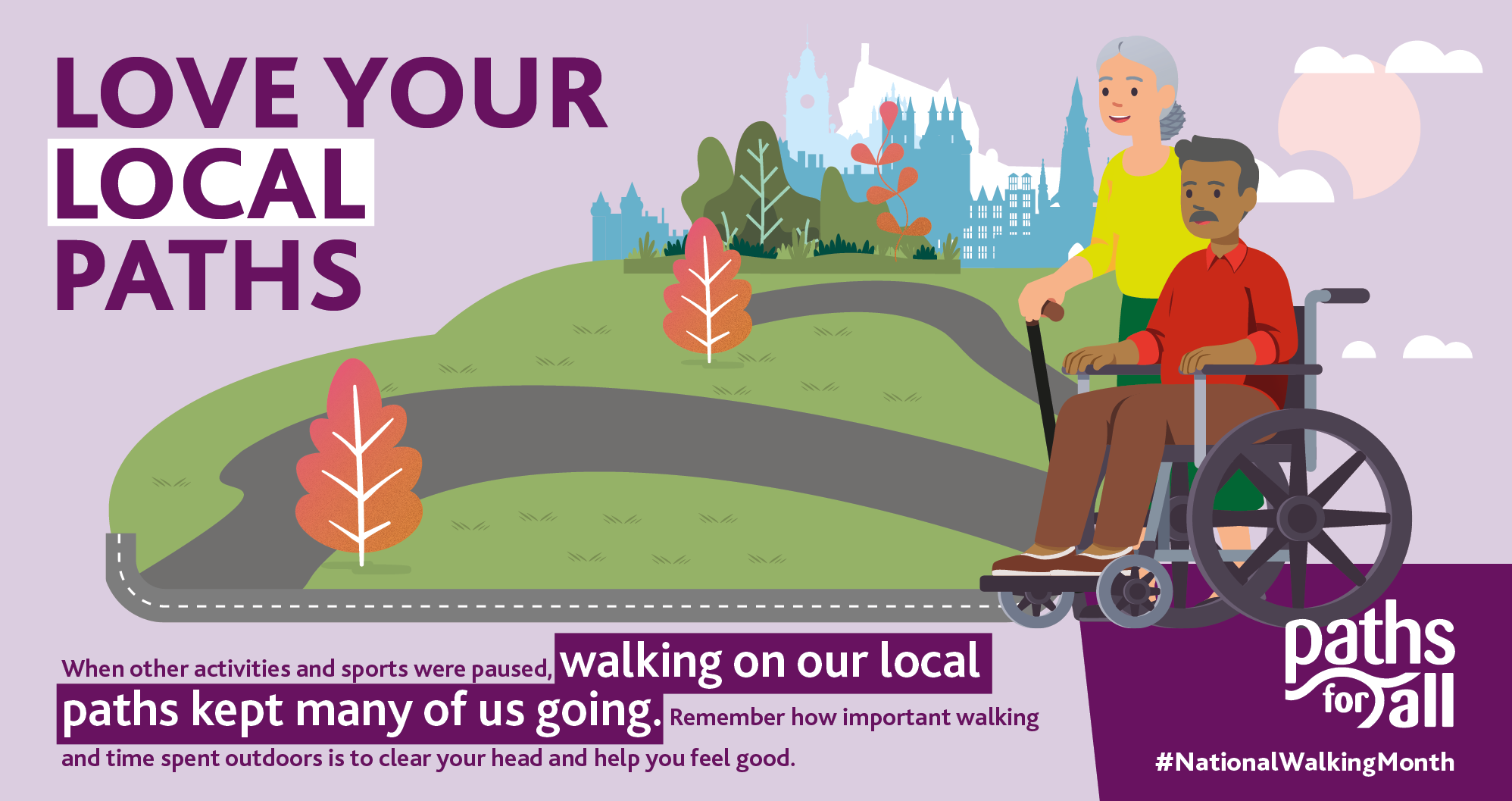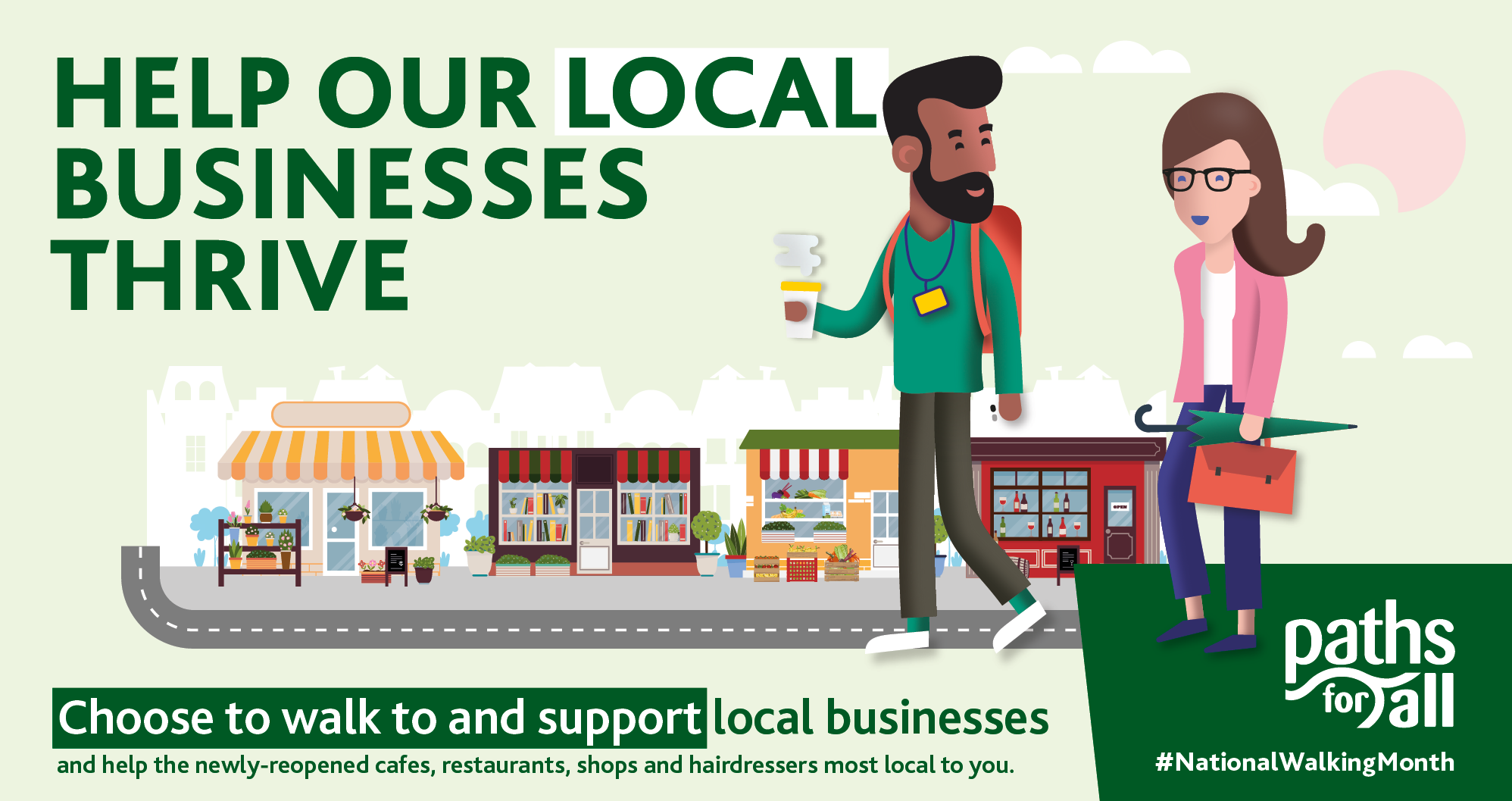 Free Walk or Run
Couch to 5K
Looking for a challenge then why not sign up and take part in the KA Online walk or jog couch to 5k.   The programme is designed for complete beginners, all you need is trainers. Meet our friendly coaches live who will deliver a warm up session before your run giving you all the motivation you will need to succeed.   We will also have pre-recorded warm-ups and cooldown sessions on our closed Facebook group.
Watch out for our guest motivators for advice and tips!!
Once you register you can join our KA Couch to 5k walk or run Facebook group where you can meet our like-minded people. To chat about your runs or walks and access handy tips.
To Register send us email with your Name, Contact Number and Email Address that you wish to register with to Activelifestyles@kaleisure.com or telephone 07483 156 182.
The progressive walk and jog sessions will be posted each week along with extra warm up and cool down sessions.
Please read the Health Commitment Statement prior to registering for the Couch to 5K. Also please let us know of any medical conditions we should be aware of.