Inspire Balanceability
Nearly half of the UK's 6-year-olds are unable to ride a bike, which means that they miss out on the countless benefits of being able to cycle. Children learn to crawl before they walk and walk before, they run.  So why expect a child to progress from riding a tricycle and/or bicycle with stabilisers, to riding a bicycle without having the opportunity to master the key aspects of static and dynamic balance.
Much like booking swimming lessons, children attend structured lessons that incorporate fun activities to help children develop gross motor skills, spatial awareness and bilateral co-ordination. Children are able to transition to riding a pedal bike in a safe, rewarding environment, enhancing their physical literacy.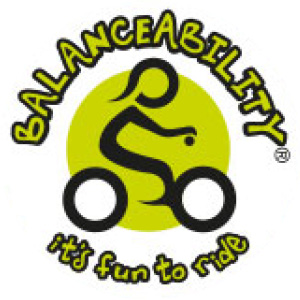 | Class Name | Day Of The Week | Start Time | End Time | Age Group | Venue | Area |
| --- | --- | --- | --- | --- | --- | --- |
| Inspire Balanceability | Friday | 17:00 | 17:45 | 3 - 5 years | Dalry Community Sport Hub CSH | 181 |
| Inspire Balanceability | Saturday | 09:00 | 09:45 | 3 - 5 years | Portal | 182 |
If you were registered for the previous block then you will be automatically enrolled onto the new block. If you wish to register for any class for the first time, please contact sport@kaleisure.com
Our new booking system will be live at the start of November, we will contact all parents and guardians with details on how to register and make bookings.