Well we are now approaching the end of week 4 of the lockdown situation. This is difficult for everyone but if we all continue to follow Government guidelines hopefully we can all return to our normal working and personal lives.
Just as a reminder, please keep up to date with national advice and arrangements as below;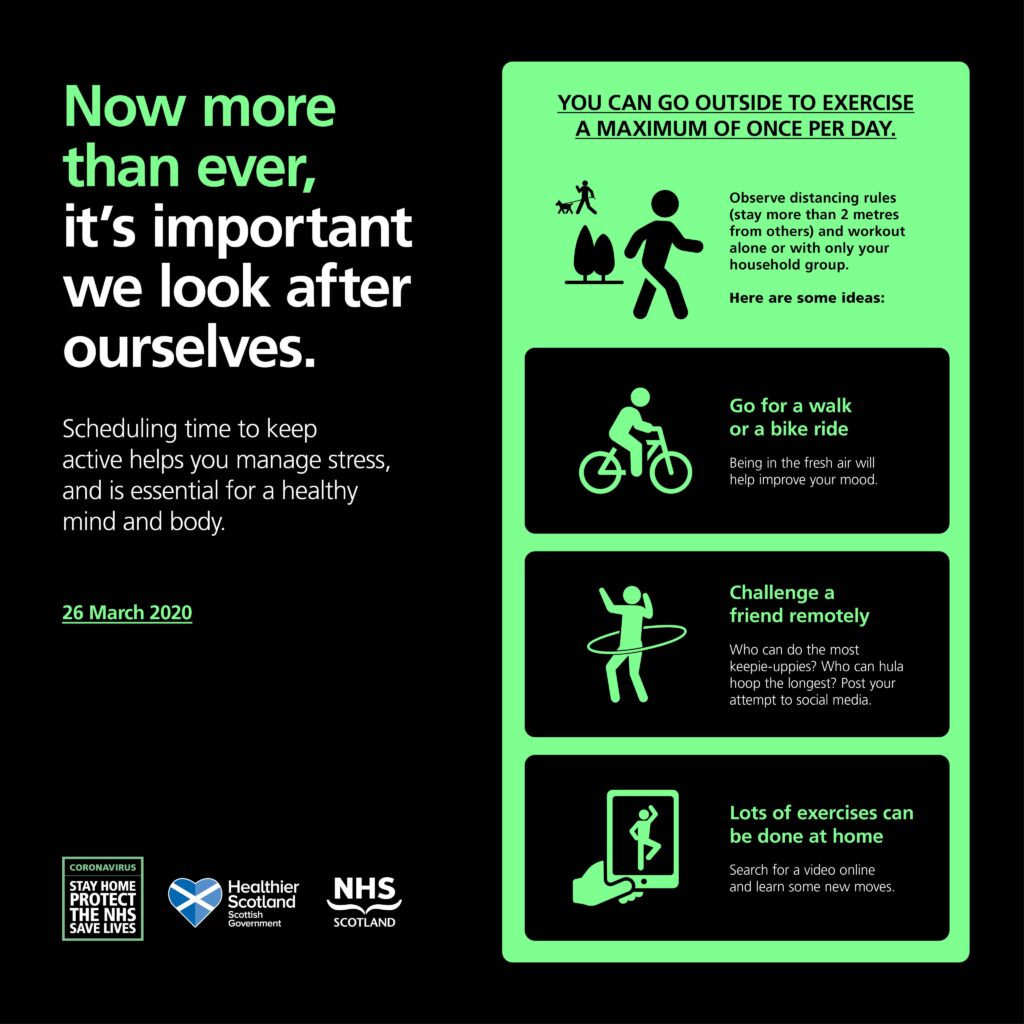 Staff Health and Wellbeing
The health and wellbeing of our staff remain a priority during this challenging time. Therefore it's important that you remember to take time to look after yourself and others. Make sure that you try and maintain a regular routine, eat and drink healthily, take regular physical activity and get enough sleep.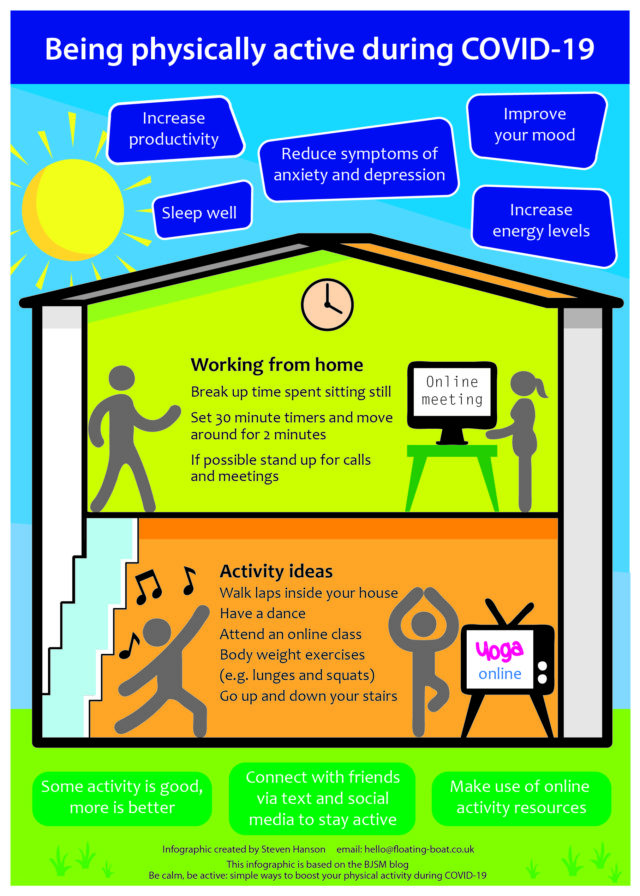 If you're working from home remember to:
Plan your day
Try and develop a regular routine
Take regular breaks for some physical activity
Prioritise your daily tasks
Avoid repeated media checks
Reach out to friends and colleagues
Eat well and stay hydrated 
Stress Awareness Month 2020
April is Stress Awareness Month and the COVID-19 challenge is adding to the stress many of us experience each day. Due to the current restrictions we will all be spending a lot more time at home and many of our regular social activities will no longer be available to us.
Everyone reacts to situations differently. The constant coverage and focus on COVID-19 in our media and social environments can bring out some stressful feelings in ourselves and others. There are many things that we can do to look after our mental health and wellbeing and manage stress.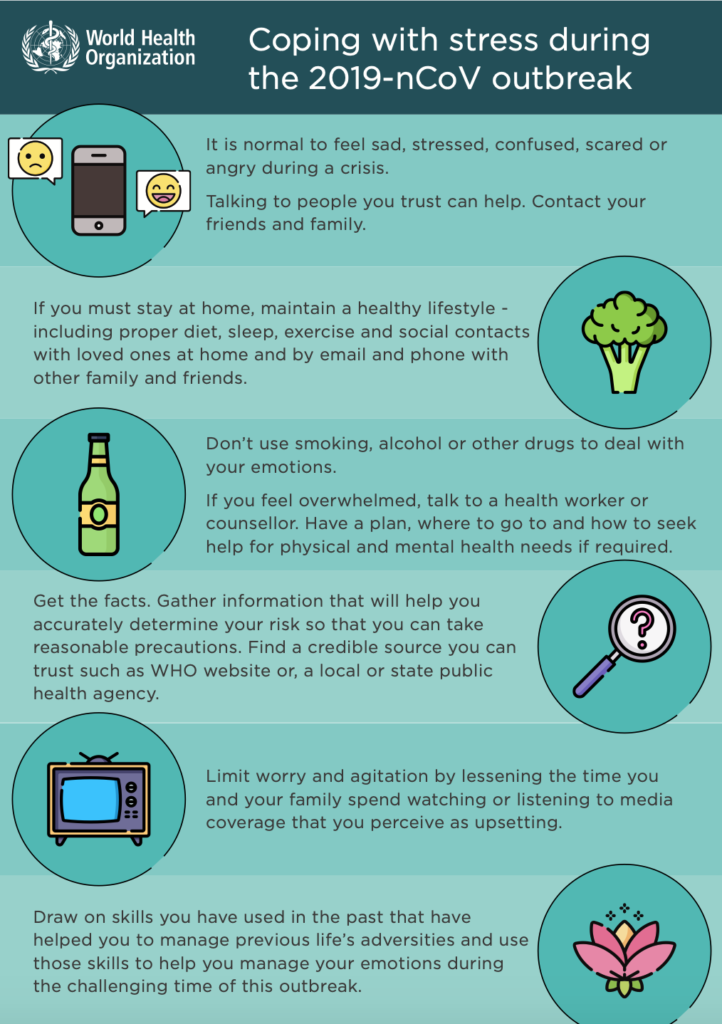 For more information, advice and further support please click here  https://kaleisure.com/stress-awareness-month/
Staff Spring Step Count Challenge
The Staff Spring Step Count Challenge is back!  As it's more important than ever for us all to stay active, why not sign up and register a team for that extra motivation and support!  We had nine teams last year time from various KA facilities so let's try and beat that!
The challenge is only 4 weeks and has been adapted to suit the current COVID-19 situation.  If you would like to be part of a team or have a team interested in taking part email Louisa on lcarslaw@kaleisure.com or text Louisa on 07768 357 196. For more information click here. https://wp.me/paK81a-1YW
 Staff & Customer Survey
Since closing our venues and ceasing to deliver our normal activities we have been adapting our ways of working to provide continued support to our staff and an appropriate service to our customers. To help us ensure that we are doing all that we can we have been surveying both our staff and customers over the last couple of weeks and the response has been very positive, both in terms of the overall number and content of responses.
To date 186 customers and 140 staff have completed the surveys. The results will be reported back in the next few weeks however, it would be fantastic if we could push the number up to over 175 (50%) of our staff completing the survey. Thank you to those who have already completed the survey, if you haven't we would appreciate if you could take a couple of minutes to do so:
https://surveys.mycustomerlens.com/p/5b9fb61af3411c48651e13fc/5e85d7777fd179c66fcebd44
As well as gaining customer feedback through the survey members of the Active Lifestyles Team are also receiving valuable feedback when they are speaking with their Active North Ayrshire participants. Lynne Kelly, Active Lifestyles Team, shared this customer's thoughts:
"I am just off the phone to one of the participants from the COPD class and he just wanted to let us know that we are doing such a wonderful job keeping in touch with everyone during this period. Even though he is not isolated himself, he realises that because of the nature of our work and the people we teach that quite a few may be on their own and we are providing a lifeline to everyone instead of just sitting back and not caring as we cannot perform our usual jobs.
He said that at 8pm tonight when he and his wife are clapping that they will be including Active Lifestyles in their thoughts because in his words we are "marvellous"
Making a Difference
The Active Lifestyles Team continue to work remotely supporting our Active North Ayrshire (ANA) participants to remain active or simply to provide some support to those who are struggling during social distancing and self-isolation.  
 Over the last two weeks the Active Lifestyles Team have spoken to 426 Active North Ayrshire participants.  Most of our participants fall within the vulnerable category either due to age or long-term health conditions meaning they are currently self-isolating within their own homes.  For those who live alone or who had already been struggling with their mental health, this is a particularly stressful time, and many are finding it difficult to cope with feelings of loneliness.
For some the phone call has been their only contact during the week and many have requested we contact them on a regular basis.  It has been an opportunity to reinforce the importance of staying active, with over 90 participants being provided with a home exercise programme and others directed to the link for our online activity classes.
One participant lost her husband in December 2019 and with no family nearby she's finding it hard to cope being alone.  The team spent 40 mins on the phone to her and she said she was so grateful to speak to us and have a chat as she was hiding her feelings from her family as with them being so far away, she didn't want them to worry about her. Both she and her husband were due to celebrate their 80th birthdays this month.
If you or a member of your family is struggling to cope or would like some advice, the team are available to chat in confidence and can be contacted in the first instance via email at activelifestyles@kaleisure.com or call Carole on 07483 156175
Volunteering
If you can, and if it is safe for you to do so, please consider volunteering in your community – you really can help.
You can find out more information and complete the online application form here; http://northayrshire.community/covid-19-updates-for-communities/35201/
Staff Communication
We would appreciate your input to our weekly Staff Updates. Please share with us your activity journey, your workouts, what activities the kids have been up to and any positive stories that we could share across the organisation.  Please email us at marketinginfo@kaleisure.com. 
Louisa Carslaw our Assistant Health and Wellbeing Manager within the Active Lifestyles Team is kindly sharing her Couch to 5K journey. Please click to view.
Staff Annual Leave
Taking annual leave is very important for all our health and wellbeing needs. It is an opportunity to rest and "switch off" from work. We understand that many of you have annual leave planned but your plans have been cancelled due to Coronavirus. Please note that all previously authorised annual leave days remain scheduled however if you do wish to cancel any authorised annual leave please contact your line manager directly.
#StayHomeStayActive
Our online videos have been a huge hit with customers who are missing attending their usual groups and classes.  Since the 1st of April our videos have engaged with over 3,700 customers and been viewed for over 83,000 minutes. We are sure you will agree that this is fantastic! We have also received some lovely kind messages of support from our loyal customers.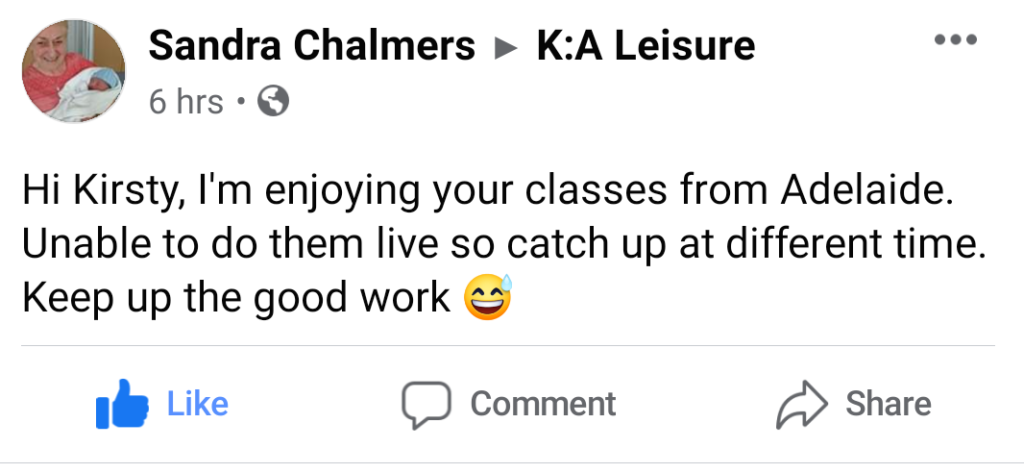 Please join us this week with another packed programme of live classes.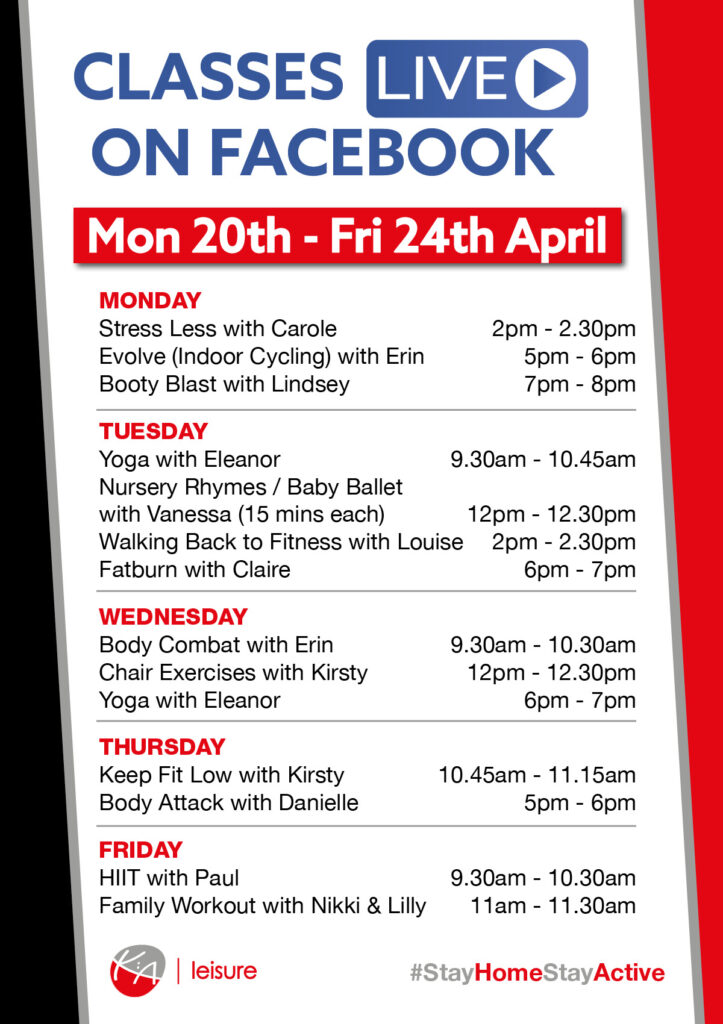 The Senior Management Team would like to thank you all again for your support in what are, and will continue to be, challenging and difficult circumstances. #StayHomeStaySafe