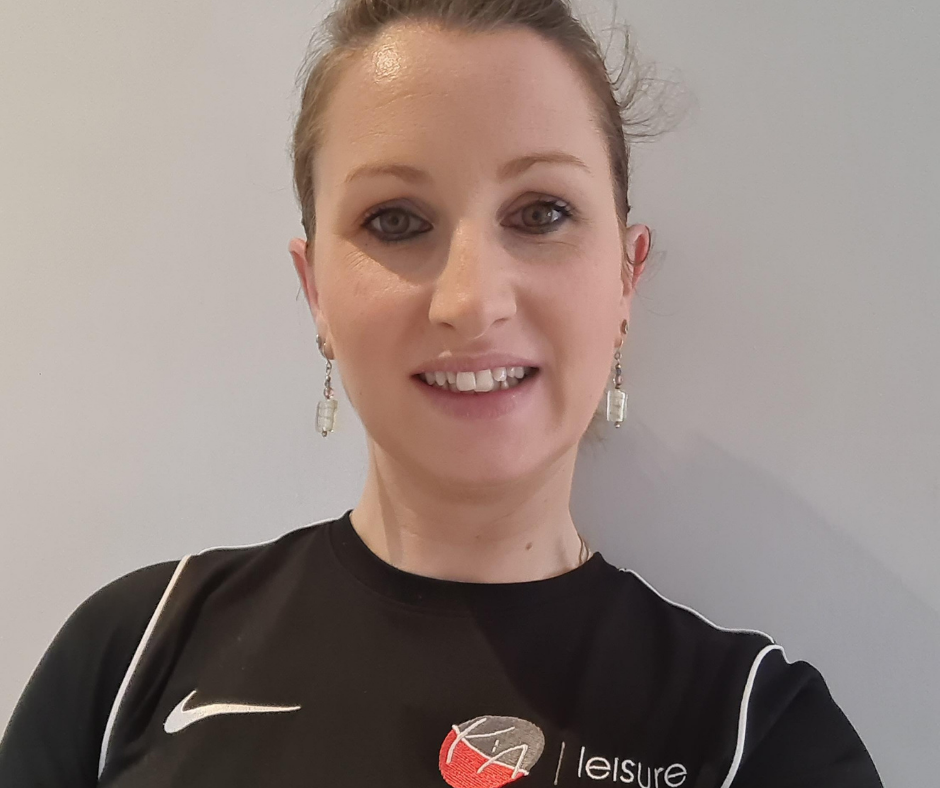 This week we would like to introduce you to Alison Murdoch! We hope you enjoy learning more about her and her role within KA.

1. What is your name, your job role and how long have you been working for KA Leisure?

My name is Alison Murdoch and I am an Active Lifestyles Officer. I develop and co-ordinate the weight management program, the Doorstep program and the Community and dance. I have been working for KA Leisure for 13 years.

2. What made you decide you would like a job within KA?

I went to college and studied an HND in sports and hospitality management where I was very active and liked sport. I played football at school, did horse riding and went to gymnastics. So, it was a career in the exercise industry that I was interested in.
I worked in a gym for 4 years which is where I got the opportunity to complete my level 3 Exercise referral qualification to be involved in more condition exercise. Saw an opportunity for an activator post at KA Leisure and my career began with KA with many opportunities to progress, which led me to where I am today!

3. What do you love most about your job?

I love the fact that in my job I get to make a difference in people's lives and help improve not only their health and well-being too. With all the projects I co-ordinate, the doorstep project I really love. Going to visit people at their homes, encourage physical activity, support people to get back into socializing in the community and see the participants improve knowing that what I do is making a difference to their quality of life.

4. Can you describe a memorable experience from your time at work?

Oh yeah, one very memorable experience getting thrown in at the deep end when I just started. I was at a roadshow at Saltcoats beachfront, national play day and was told, with no time for prep, to go up and do aerobic exercise for everyone at the roadshow. Never forgot that!

5. Do you have any other hobbies or interests?

I would like to say yes, do my 3 children count? I have twins at 2 years old and my eldest at 8. They all keep me busy but my eldest probably has the most hobbies, dancing, horse riding and running. We love doing things as a family, going to park walks, going to the beach, and running about being outdoors is great with them!
When I was 5, I was pretty sure I'd be a vet when I grew up.
Find out how you could start your KA career journey by viewing the vacancies on our work with us page at Work With Us – KA Leisure.