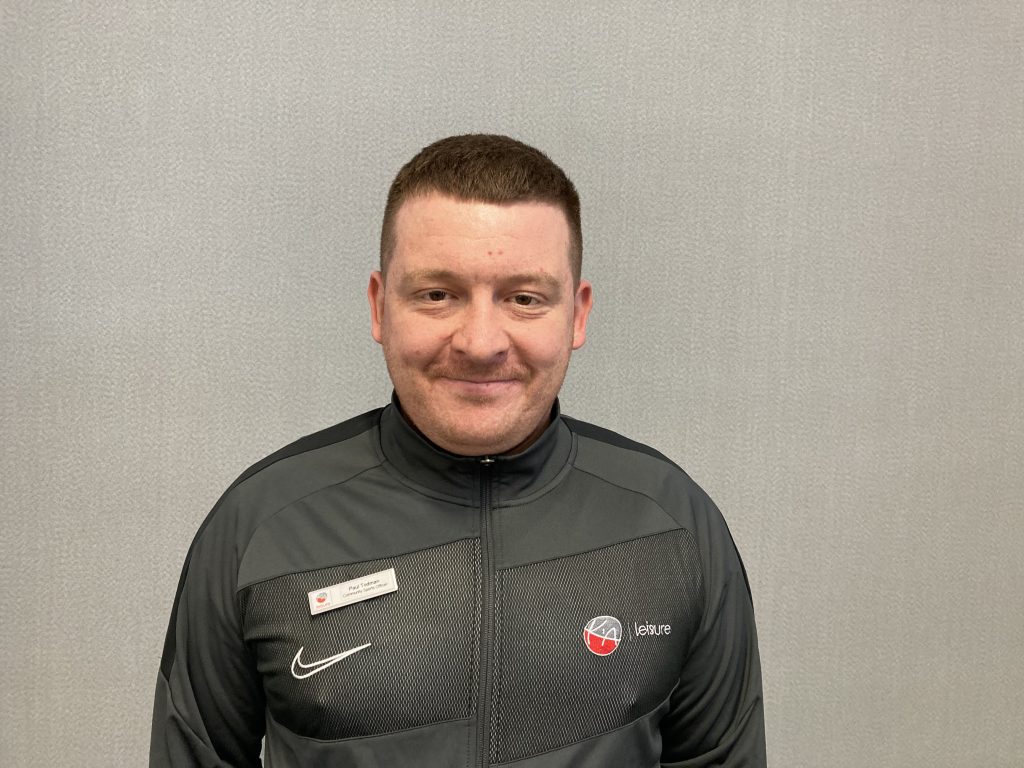 We would like to introduce you to Paul Todman, a valuable member of the KA Leisure team. He is the first KA Leisure Staff Profile. We asked him a few questions about his role, a memorable experience of his time working here and his interests outside of work etc. Read on to learn more about Paul.
What is your role within KA Leisure?
Todman is a Community Sports Officer with KA Leisure and has worked within KA for around 14 years. Some of his daily tasks involve identifying additional support groups within the community and creating new exciting ideas for all the different groups. He is also involved with the KA birthday parties and organises the running of those where he handles submissions, checking staff availability, planning activities etc. He also provides support to the team working on the Inspire membership for kids. Where he tries to create opportunities for parents and kids to be more active together.
In addition to this, Paul has also worked closely with care homes to provide engaging activities for the residents, many of whom have dementia. He always aims to go above and beyond to try to find ways to keep the residents interested. Many particularly enjoy discussing old football teams and players from when they were young.
What made you decide you would like a job within KA?
Paul has always had a love for sports, with a passion for football and had tunnel vision regarding his career choices. Knowing that if he couldn't play professionally, he wanted to coach it.
That said he completed a Sport HNC at college while working in Asda in the evenings and while he was completing an HND he dropped out in favour of gaining some real work experience. Paul worked as an after schools coach doing basketball, hockey, and other sports with the kids.
He found gaining experience to be more rewarding and valuable than a degree or HND qualification could be and has always worked hard for everything he has achieved.
He briefly left KA leisure to work for the Scottish FA, but never completely left as he stayed in the same office! Then he did his apprenticeship for 2 years and continued to work closely with the KA community football programmes. Paul has always had a love for football and has played in the past and continues to coach it today.
What do you love most about your job?
An enjoyable area of Paul's job includes helping with additional support for players who may not have the opportunity to get involved in sports otherwise. Paul said that it is great to see the benefits of sport for these individuals and that it is beneficial to the individual's parent, guardian, or teacher also to have a break to recharge from all their responsibilities.
Can you describe a memorable experience from your time at work?
Getting involved with a Deaf football festival with the Scottish FA was a particularly memorable and enjoyable experience for Paul. He was encouraged to learn sign language and communicate with deaf players. It was a great festival to be involved with.
Do you have any other hobbies or interests?
Outside of work, Paul has a family who he enjoys spending time with and tries to work hard for them to provide them with everything they need. His focus has shifted in recent years to be more family orientated but still has a lot of passion for his job. Along with this, football is both his job and his hobby.
Keep an eye on our work with us page: Work With Us – KA Leisure and our social media to see the latest job opportunities within KA Leisure.