ACCESSIBLE SPORTS FOR PEOPLE WITH A DISABILITY
KA Leisure works in partnership with several local clubs and organisations to promote, co-ordinate and develop the participation of sports and physical activity for people of all ages with a disability throughout North Ayrshire. In doing so we assist in developing sustainable pathways towards excellence and raising the profile of sport for people with a disability locally and nationally.
Partners
Ayrshire Sportsability is the main sports organisation in the area committed to the provision of opportunities of people of all ages with a disability. As well as running their annual festival of sport they also provide an annual calendar of sports specific events giving everyone who take part the opportunity of trying new sport, qualifying for regional pathway events and talent identification.  Ayrshire Sportsability is also the local branch of Scottish Disability Sport, the National Governing Body (NGB) of Sport for People with a Disability in Scotland.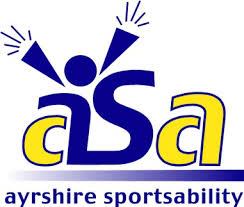 For further information contact:
Ayrshire Sportsability,
Ayrshire College, Room G67,
Dam Park, Ayr KA8 0EU
Tel. 07523 827 373
E: admin@ayrshiresportsability.org.uk
W: www.ayrshiresportsability.org.uk