6 Week measurable, results focused training programme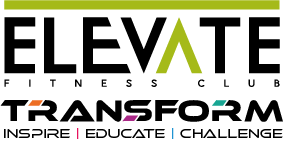 Elevate Transform is a 6 Week measurable, results-focused training programme in a small group gym environment with our experienced Fitness Instructors.
This programme bridges the gap between group fitness classes and Personal Training and is open to anyone looking to take their training to the next level, incorporating functional, strength and specialist training techniques. Change your mindset, achieve your goals, and become the best version of you by joining our Elevate Transform Programme today!
Available at:
Auchenharvie | The Portal | Vikingar! (New)
The course involves:
Boditrax assessment at the beginning and end of the course
Two coach led sessions per week
Weekly nutrition monitoring and feedback
Habits lifestyle tracking and feedback
Support and advice throughout the course

For more information or to register simply speak to a member of fitness staff or complete form.