With schools closed up and down the country and social distancing rules in place, keeping our children of all ages entertained will have its challenges.
However, don't panic – there are loads of fun and free activities you can have up your sleeve. Here are our top tips and ideas on how to keep kids busy, calm, upbeat and active during this challenging time.
When it comes to learning a whole lot of cool moves from dance, martial arts and yoga this class is the way to go. Each 20 or 40-minute class is jam-packed with cool music and foundation fitness moves and fun games. This is sure to leave the kids (and parents) feeling great!
Family Fun
Keep the whole family entertained throughout the week with these FUN and FREE activities. It includes websites, live broadcasts and downloadable activities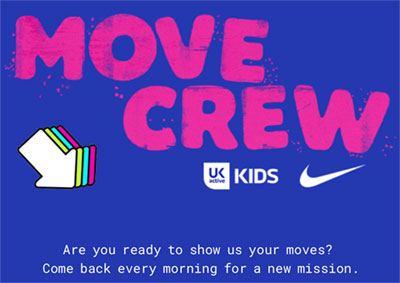 UK Active & The Move Crew
Move Crew is a programme developed with the expertise of teachers and physical activity specialists, elite athletes, kids and coaches. Each mission is designed to help kids unlock their 60 minutes of daily recommended activity. So, join the #nikemovecrew
To discover todays mission visit https://ukactivekids.com/movecrew/
Disney Fun
Thisgirlcan have teamed up with Disney to create some fabulous dance workouts that you can join in at home.  It features some of your favourites from the Little Mermaid to the Jungle Book.  To join in simply visit their website.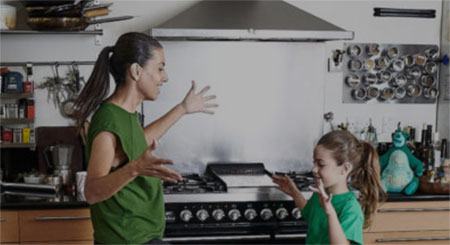 Change4Life and Disney have teamed up again to bring you new Shake Up games inspired by Disney and Pixar's Toy Story 4 and Incredibles 2, and Disney's The Lion King and Frozen. These 10-minute bursts of fun will really get your kids moving and count towards the 60 active minutes they need every day!  Visit Change4life here. 
Mini Kickers
Like us we know you'll all be missing your football. The whole family can join in and help your Mini Kickers get their Football Fix.