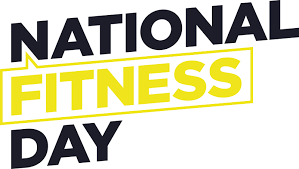 WEDNESDAY 25TH SEPTEMBER
This year we want to make National Fitness Day bigger and better than ever!! We are inviting all of our members to be active on this day. Why not come to the fitness suite or join in a class? Can't make it to one of our clubs, why not work on at home or at work, or simply go for a walk.
To help, we are inviting all our members to bring a friend for FREE to our fitness suites. Better still, to celebrate this day we will be offering all new members no joining fee from Wednesday 25 to Sunday 29 September.
At the Portal we will also be offering half price on all boditrax packages.
Whatever you choose to do, make this day the most active day of the year. Make sure you #ElevateTheEveryday.