ONLINE BOOKING and REGISTRATION
*Online booking is currently only available for members with details for non-members to follow shortly.  In the meantime, non-members can book via our receptions.
We are aware that some customers have not received an email yet with their membership number. To register for our new booking system all you need is your membership number which is included in previous emails. If you know your membership number, then you can register by visiting https://kaleisure.legendonlineservices.co.uk/enterprise/account/login. If you require your membership number please let us know at reception or email us at marketinginfo@kaleisure.com.
If you would like to register on our new system for the first time then please follow the steps below and click REGISTER.
Do not click reset password as this will presume you have already registered.
Click register
Enter your email address and choose a password
Click and view our terms and conditions before accepting.
You will then be sent an email to verify some details before completing your registration.
If you continue to experience difficulties please email marketinginfo@kaleisure.com with your issue, name, DOB and postcode and we will get back to you ASAP.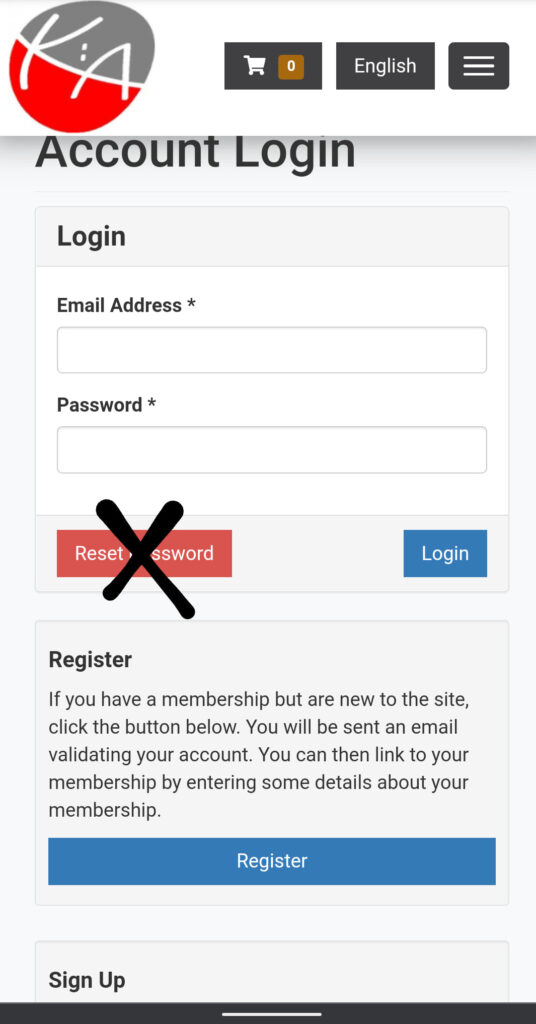 Making a Booking
If you've registered and looking to make a gym booking then follow the steps in this video below.
PLEASE NOTE a charge will be shown against your booking until you move to your basket where a membership discount will be applied providing free access. If you have an active membership and the system is continuing to request payment, please email marketinginfo@kaleisure.com and we will get back to you ASAP.