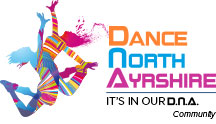 Baby Ballet
(2.5 – 5 Years)
Learn the fundamental ballet steps in a fun & relaxed environment.  The ballet class will improve children's coordination, balance, social skills and independence.
Keep checking for further information on the Junior Dance and Boogie Books coming soon.
Junior Dance
(P1 – P7)
Suitable for P1 onwards children will learn ballet style in more detail – however no previous experience is required and they will also learn fundamental hip hop moves.  Both boys and girls welcome.
Details of our dance programme will follow soon
Day
Monday
Time
16:15– 17.15
---
Spaces are limited and a waiting list maybe in operation.
Cost: £3.50 per session
To book and for more information call 01294 605128 or email activelifestyles@kaleisure.com
Boys Street Dance (new)
(P1 – P7)
Learn Street Dance style in a fun & relaxed environment as well as learning choreography from well know performances and music videos.
Portal
Boys Street Dance
Day
Friday
Time
16:15– 17:15
---
Cost: £3.50 per session
To book and for more information call 01294 605128 or email: activelifestyles@kaleisure.com