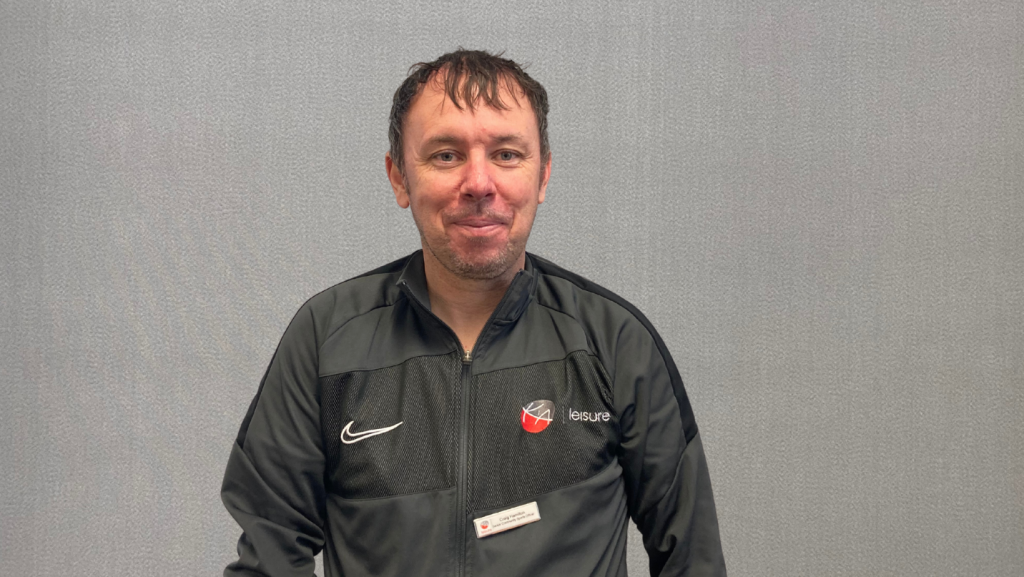 We would like to introduce you to Craig Hamilton, the latest staff member to feature on our KA Leisure staff profiles. We asked him a few questions about his role, a memorable experience of his time working here and his interests outside of work etc.
Read on to learn more about Craig…
What is your role within KA Leisure?
Craig is a Senior Community Sports Officer at KA Leisure. He has worked within the business for around 23 years. Starting first as a relief sports coach and continuing on from there.
A typical work week for Craig includes helping plan, coordinate and staff the inspire membership classes as well as all the other classes on offer within KA. He sorts out equipment, deals with public enquiries and responds to email correspondence. He works on the detail around all of KA's holiday camps such as the Easter and summer camps for kids during the holidays.
What made you decide you would like a job within KA?
He has always had an interest in sports ever since he was young, with a particular interest in football. He even wanted to be a professional footballer when he was young and feels he has at least ended up in the same field. After completing an NC in sports skills from Kilmarnock and later going on to complete the HNC and HND from Cardonald, this led him to become a coach.
Volunteering as a coach is something that Craig has always tried to do, his volunteering even taking him all the way to the US to California and Seattle!
After leaving school Craig had a job working in a nursery where he discovered his passion for working with kids and gained some of his valuable experience and this is where he decided to combine his two passions. As mentioned previously he has always tried to volunteer as a coach, coaching kids and both men's and women's teams in the past.
Craig believes that a mix between qualifications and hands-on experience is the key to being a successful coach. Having hands-on experience helps you deal with any potential challenges you may face, Craig often has to deal with challenges surrounding class numbers, hall sizes and communication techniques for the individuals he is working with at the time.
What do you love most about your job?
It is not only challenges that Craig has to face in his role he has a lot of positivity when it comes to his role. He really enjoys the face to face contact he gets to have with a variety of different people. He thrives on meeting new people and having fun while still getting the job done, and always remembers successful camps and events that he is involved with as well as many of the participants and fellow colleagues who attend.
Do you have any other hobbies or interests?
Outside of work Craig enjoys football and believes coaching and watching aren't the same thing and can enjoy playing and watching in his free time as well as at work. He enjoys going for walks and tried to get out every day over lockdown but still enjoys being outdoors rather than being stuck inside. He has a young daughter who he tried to encourage to be active and get outside too and aims to still go on regular walks today.
Keep an eye on our work with us page: Work With Us – KA Leisure and our social media to see the latest job opportunities within KA Leisure.