Walking
We know that walking is a really good way of keeping physically active and can help to improve our mood; this can include a walk from our homes on daily basis, provided we are feeling well and not displaying any symptoms.  If you have local green space, beaches or nature walks nearby, take the time to enjoy them, getting outdoors and enjoying the fresh air around us. General information on walking during this time can be found at www.pathsforall.org.uk .
Not everyone will have green space close to home but walking around your local community there are still lots of things to see.  Always ensuring you avoid play parks and areas that you know will be populated and remember to follow social distancing guidance at all times, full details can be found on www.nhsinform.scot
North Ayrshire is filled with fantastic surroundings and beautiful countryside which you can enjoy.  Our team have been out building a number of Virtual Walks for those who can't get out on their own.  One such walk from Fairlie Castle to Kelburn Country Centre is available below.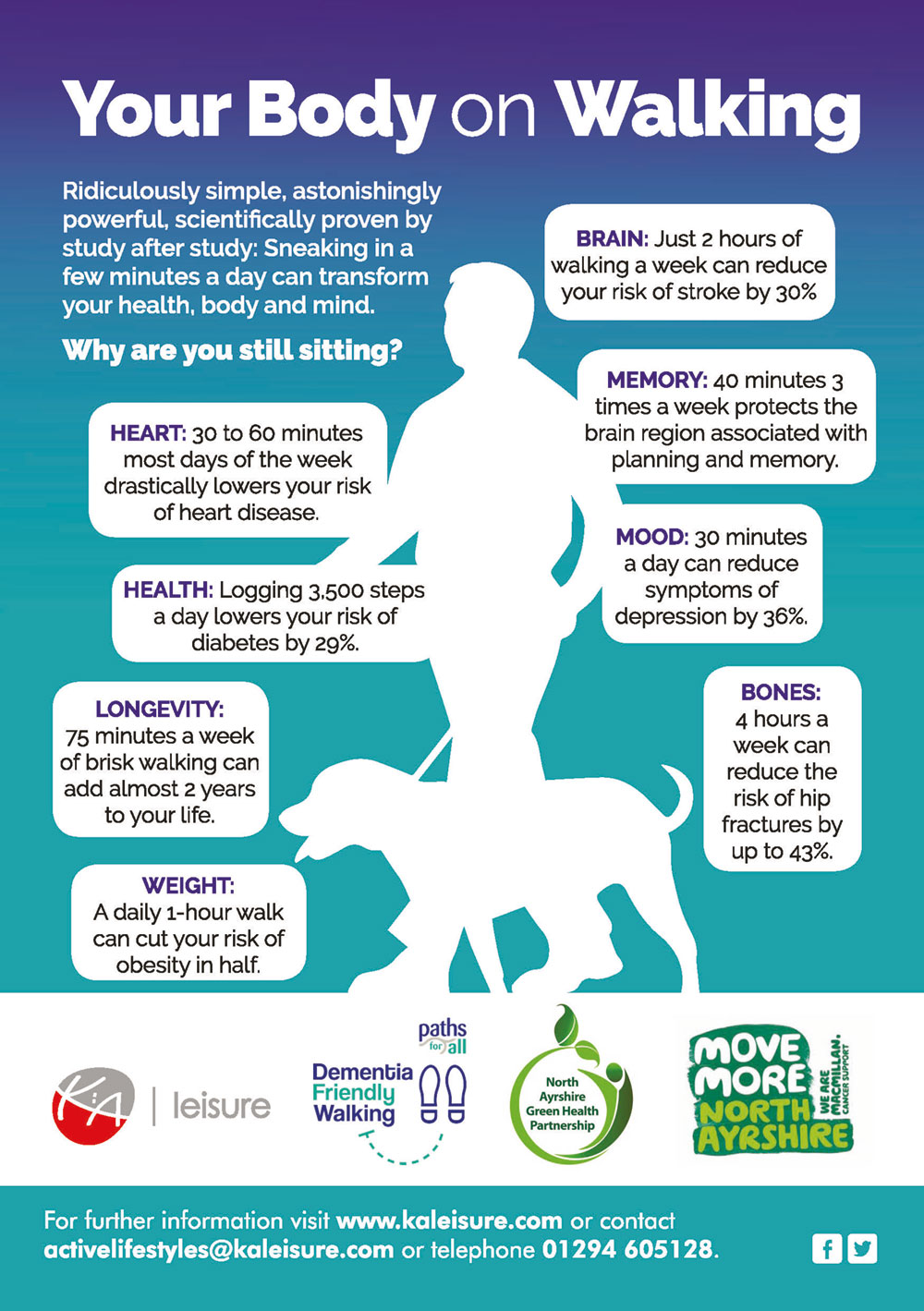 NEW
KA WalkNTalk is designed to allow people to connect with each other to whilst walking and chatting. It does not matter how far or fast you go doing something is better than nothing. Even if you are currently shielding from your home you can join in the walk. If you have a fitbit record your steps by marching on the spot or round the room. 
Those people who have tried it found it really helped them to walk and chat with others about something other than COVID.
"The walk brightened up my day and really helped my mental health"
"I really enjoyed that WalkNTalk yesterday- and so did the kids as they saw parts of Stevenson they have never seen before"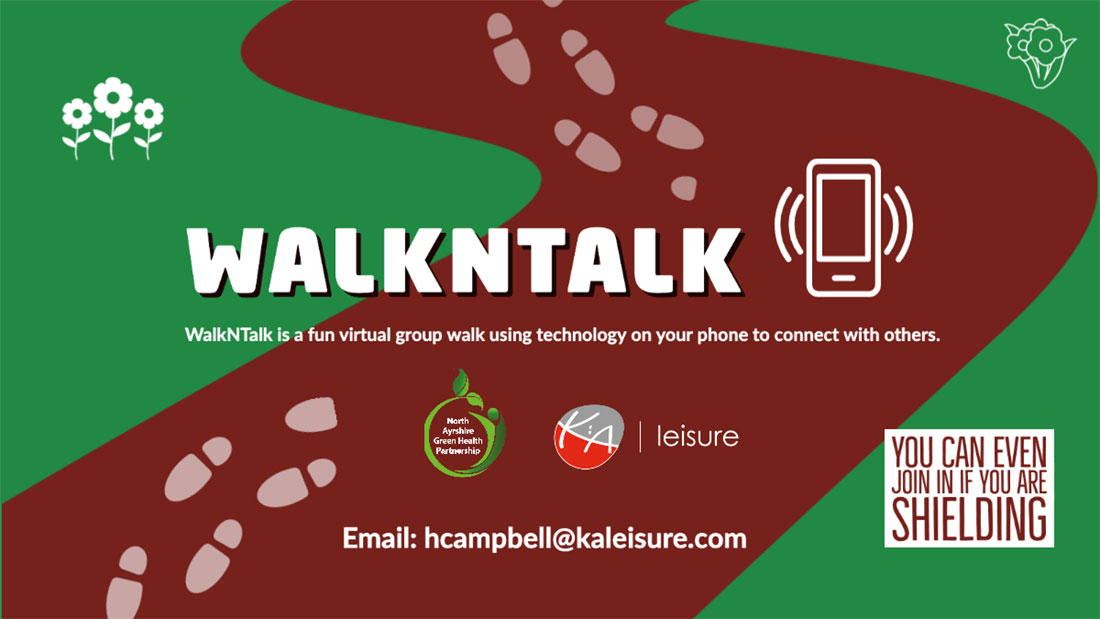 Mindfulness Walking
Mindfulness – take some time out, stand or sit and listen to the sounds around you, what can you smell? What can you see? Enjoy the colours and the signs of spring emerging around you. https://www.mind.org.uk/information-support/drugs-and-treatments/mindfulness/about-mindfulness/
Meditate and listen to natural sounds available online e.g. flowing water, birds tweeting, wind, and rustle of leaves
Listen to some mindful forest walks or podcasts that tell stories about nature, habitats, landscapes and our native species – on twitter @TCV Scotland or https://www.nature.scot/information-hub/podcasts
You can also visit our Youtube Channel and join one of our instructor led Mindfulness work.  Here is one with Louise in West Kilbride.
If you are interested in finding out more about joining a walking group or starting a group of your own or learning to become a volunteer walk leader training contact: activelifestyles@kaleisure.com